I've been taking a step back this week and focusing again on my big sewing projects and wardrobe planning.  Last week's Kids Clothes Week Challenge was a lot of fun, but it wore me out!  I'm just not used to sewing so much at once, definitely needed a breather.  I can't believe I sewed all this in one week!
Yesterday I did a huge wardrobe detox and sorted through everything except all the excess paperwork in my closet.  It's like a black hole in there- my closet is the main storage for the whole condo so it's stacked to the ceiling with bins and holds all the holiday and beach gear as well as my wardrobe.  I put away all my memory, costume and dressier clothing that I just don't wear often in one giant bin and made up another bin of all clothes that I'll reuse or repurpose, most likely for my daughter.  I also ended up with a bunch of pieces to donate so my closet feels quite bare now.  I only left pieces that I consistently wear and set aside another small section for pieces that need repair or to be duplicated in new material.  I found the biggest gap in my wardrobe is tops, blouses and shorts so in the coming months that will be my focus.
My two big continuing projects for this month:
My naturally dyed/ sashiko pocket jeans
I'm taking the Craftsy course Sewing Designer Jeans with Angela Wolf and using Vogue Pattern V8774. I completed my muslin with lots of adjustments.  I finally finished the dyeing of my denim today! You can view my earlier indigo posts here and here.  It took two batches of dye to get the color as dark as I wanted but it looks really great now :)  I used Noon Design Studio's indigo kit and this time around I cut all my fabric and serged the edges (thanks for the tip Morgan!) before dyeing to prevent fraying. I just got a new serger for my birthday, love it!  I also was very careful to contain my drips and not introduce too much oxygen back into the vat which I think was my problem last time around.
My couture fitted jacket
I'm still working slowly on my Claire Schaeffer jacket, Vogue V8621. I got my fabric in last week from Near Sea Naturals, Corn Maiden for the body and from Fabric Treasury on Etsy , a beautiful Copper Sienna Ahimsa Peace Silk for my lining (I was waiting on the silk from India) and finished my thread tracings for about half of the pattern so far. You can see my earlier post on the jacket here.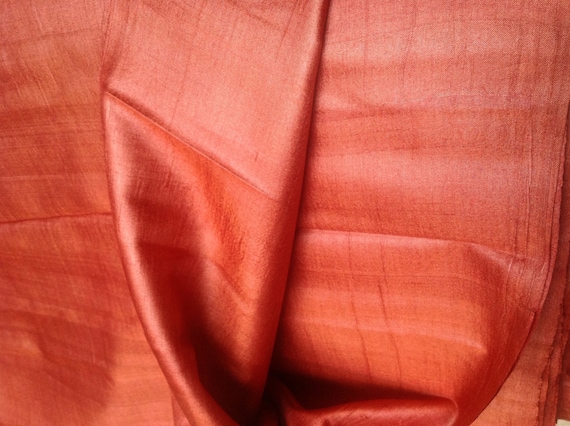 Here's what I've done so far on my thread tracing:
Happy Sewing!