The votes were really close right up to the end but V1382, the Anne Klein Dress as a top won – by just 3 votes!  Thanks so much to everyone who voted!  If you haven't yet be sure to head on over to The Monthly Stitch, they're challenges are so great at keeping me motivated to sew!  I'm sure I'll be making up the other two as well, especially the Marci Tilton pants since I really need some more workout gear.  Right now I'm taking the Sewing with Knits course with Meg McElwee on Craftsy so those are definitely on my to do list!
The Winner:
This one actually wasn't my top pick but after ordering my fabrics from Finch Sewing Studio on Etsy I'm really excited to start sewing!  I'm planning on making two tops out of the fabrics I chose since my wardrobe really needs more separates- plus it will count toward April's Sewing Double Challenge too!   The weather has heated up here lately, in the 80's by the afternoon,  so it's time to start my spring planning, that means sewing up some shorts, more tank tops and a new swimsuit and rashguard.
I'm also hoping to make a pair of matching shorts with the floral print fabric which will be a perfect outfit for our family spring vacation.   We head up to nearby Venice beach for a getaway a few times a year.  Great for recharging and easy to do with the kids since its so close to home.  We spend every day at the beach so my husband gets to dive and then head back to our suite (with kitchen-so much nicer with the kids) to relax.    If I can find the right fabric I might make a dress version with this pattern too.  I saw an ad recently for a Jones New York sheath dress with an almost identical shape colorblocked in  lavender, cream and navy with zipper pockets that I'd really like to replicate.  You can check out more on my inspiration board on pinterest.
Here are my fabrics:
The first combo is an aqua colorshot cotton paired with an organic cotton voile print- two of my original choices were sold out – but I LOVE this print!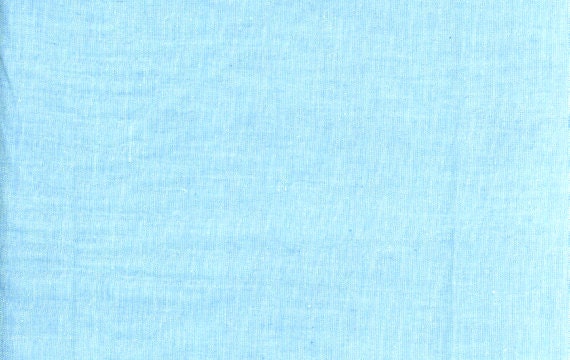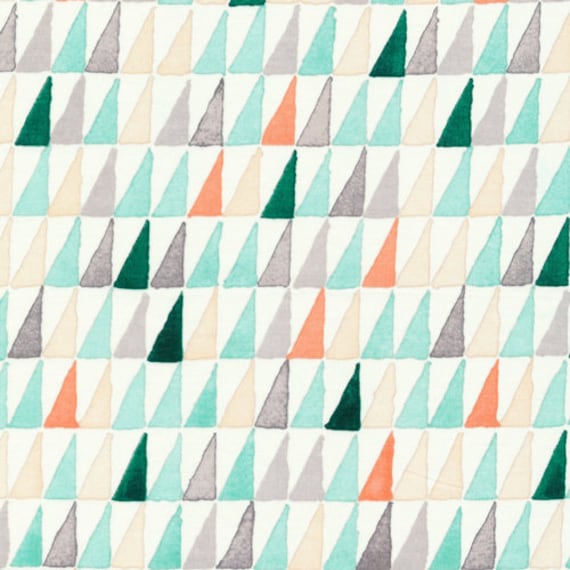 The second combo is the red and beige versions of Gentle Breeze- Meadow by Leah Duncan in cotton.  I'm planning on doing the shorts in this colorway since I ordered extra: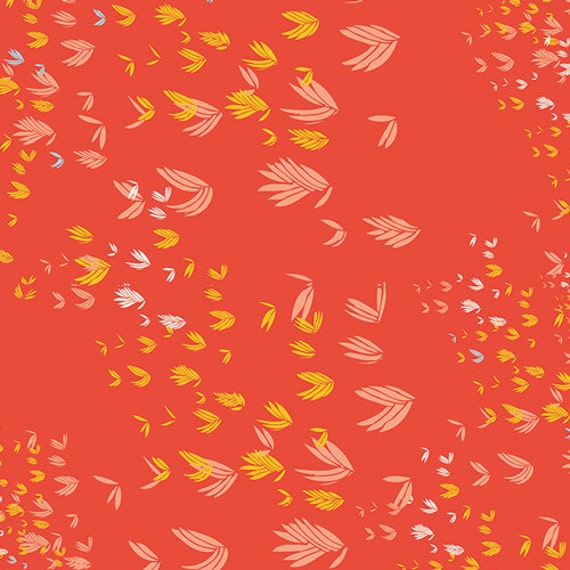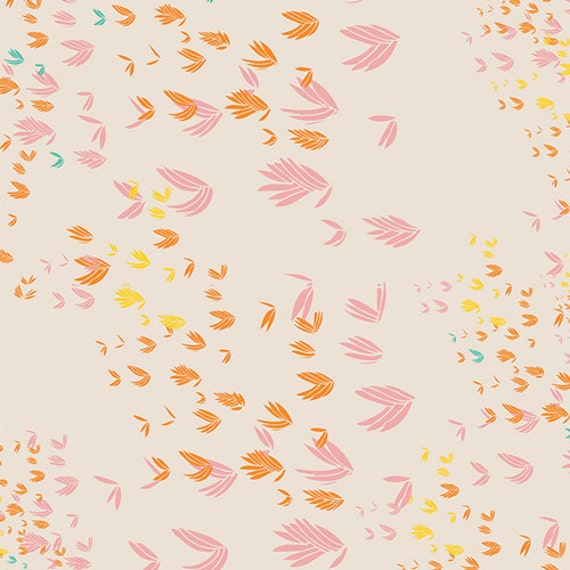 Just waiting on my fabric to arrive to get started!