Here are my newest versions of V1382, an Anne Klein dress that I cut as a top, and March's Miss Bossy Patterns Winner for The Monthly Stitch! I'll be posting over there soon with all of March's makes! You can read more about the construction of my first version here! I love the look of these two tops, the colorblocked version is in an orange and peach cotton and the triangle print version is an organic cotton voile, both from Finch Sewing Studio that I bought on Etsy. I was planning on colorblocking the triangle top as well but the other fabric was backordered so I decided to go ahead and make the top in one fabric with the fabric flipped on the top bodice to add some interest. I'm so happy I did- This is my favorite top to wear, plus it goes with almost everything in my wardrobe!
Here are the fabrics I used:
For the colorblocked version I used these two colorways. After making the top the orange/red was just too bright and jarring against my skin so I lightened it naturally using hydrogen peroxide and lemon juice in the washing machine. So happy with the color now!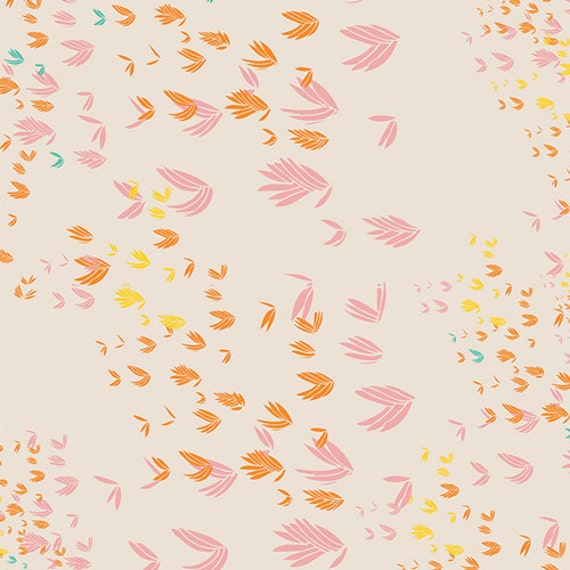 My next version is in this organic cotton voile. I love this fabric- it's so soft and light, but still not sheer. It feels so wonderful to wear!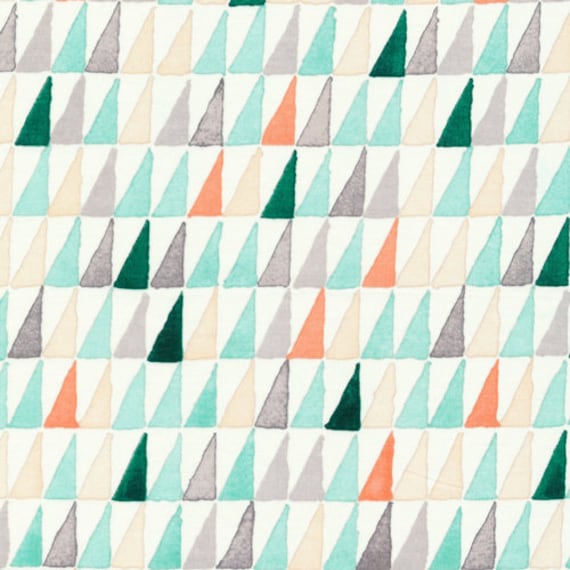 After I lightened the color on the colorblocked version my topstitching lightened as well. Next time I won't bother with all that stitching, I just wanted to see how it would look. The triangle print version I wanted to keep really simple and clean on the seams. On both versions I made a facing by altering the lining pattern of the dress(it was a full bodice lining) to keep the pieces light. I love using facings over bindings when I can, it just looks more finished to me. All my seams were also serged as well- I lOVE my new serger! Also both versions have zipper backs. I used this great tutorial I found on It's Sew Easy, Episode 3 of Season One. It's taught by one of the teachers at Islander Sewing Systems and really made sewing the zippers super easy. I've been watching this series a lot since I got amazon prime (I watch on our XBox One or on my kindle so really convenient), it's one of the shows you can stream with membership.
Loving both these tops! Just what I needed in my wardrobe! Happy sewing :)