I'm super busy this week prepping for Thanksgiving but had to share my newest make: these awesome cropped jeans! I drafted these myself off my redone pant sloper. I knew exactly what I wanted: a high waist, a medium wide leg that falls straight out from the hip, cropped. Minimal details and simple style.
These jeans are the first part of my planned winter look (above). I'll make the bomber jacket after I find fabric. I have a pale pink rib bodysuit already done that I'll be sharing next week that looks great with these jeans.
I've been on the hunt for the perfect light wash denim for a few years now. I spotted this raw Japanese denim at Blackbird Fabrics and knew it would be perfect.
I love a light colored denim, and this one is such a pretty color. And the weight is nice and sturdy. Looking forward to see how it wears. I used onion dyed linen I had in my refashion pile for the interior pockets.
Inspiration:
Click through below to view my Inspiration Board. (go to the DENIM section):
If you check out my inspiration board pictured above you'll see exactly where I got my ideas from. I kept the topstitching to a minimum and left out what I don't really need, mainly rivets and belt loops. Pretty pointless if like me you don't wear belts. If you're clothes fit you properly you just don't need them.
---
All the Details:
13oz Japanese Non-Stretch Denim – Light Indigo , 2 meters
13oz Japanese denim woven fabric. This non-stretch denim has a structured hand and a classic twill weave. It will feel stiff off the bolt but will soften beautifully with it's first washing. The light indigo wash has a true vintage look and will only get better with time, fading and softening with wash and wear. This denim is perfect to achieve that thrift store mom jean look and for all those vintage inspired jean patterns! This fabric comes from one of Yoshiwa Mill, an industry leader of denim manufacturing in Japan.
Self Drafted Culotte Jeans (early draft)
Fern, Shibui Knits in White
Brushed to a downy softness, Fern is a matte cotton yarn, spun from 100% certified organic fiber. True cable-plied construction ensures even, open stitches and a lightweight fabric with impeccable drape. 100% Organic Cotton Sport Weight, 232 yds / 212 m, 1.76 oz / 50 g, 24 sts = 4″ on 4 US / 3.5 mm
Shibui Knits, Fern
---
This is supposed to be a tank with a sheer silk panel at the bottom. It did have the panel originally, but I wasn't paying attention and washed it on the delicate cycle in my washer. You can guess what happened: It totally felted. I promptly ripped out that section and salvaged what I could. Probably why I haven't shared it before even though I made this months ago.
I thought about remaking the bottom panel but while it was lovely that tiny knitting took forever! Plus I'm just not careful enough not to totally do the same thing again. I am planning on sewing up a silk tank to wear underneath as a layering piece in the same style. That will give the same effect but be much easier to care for. It's a great little basic and the organic cotton is really soft.
---
Craftsy Classes I used: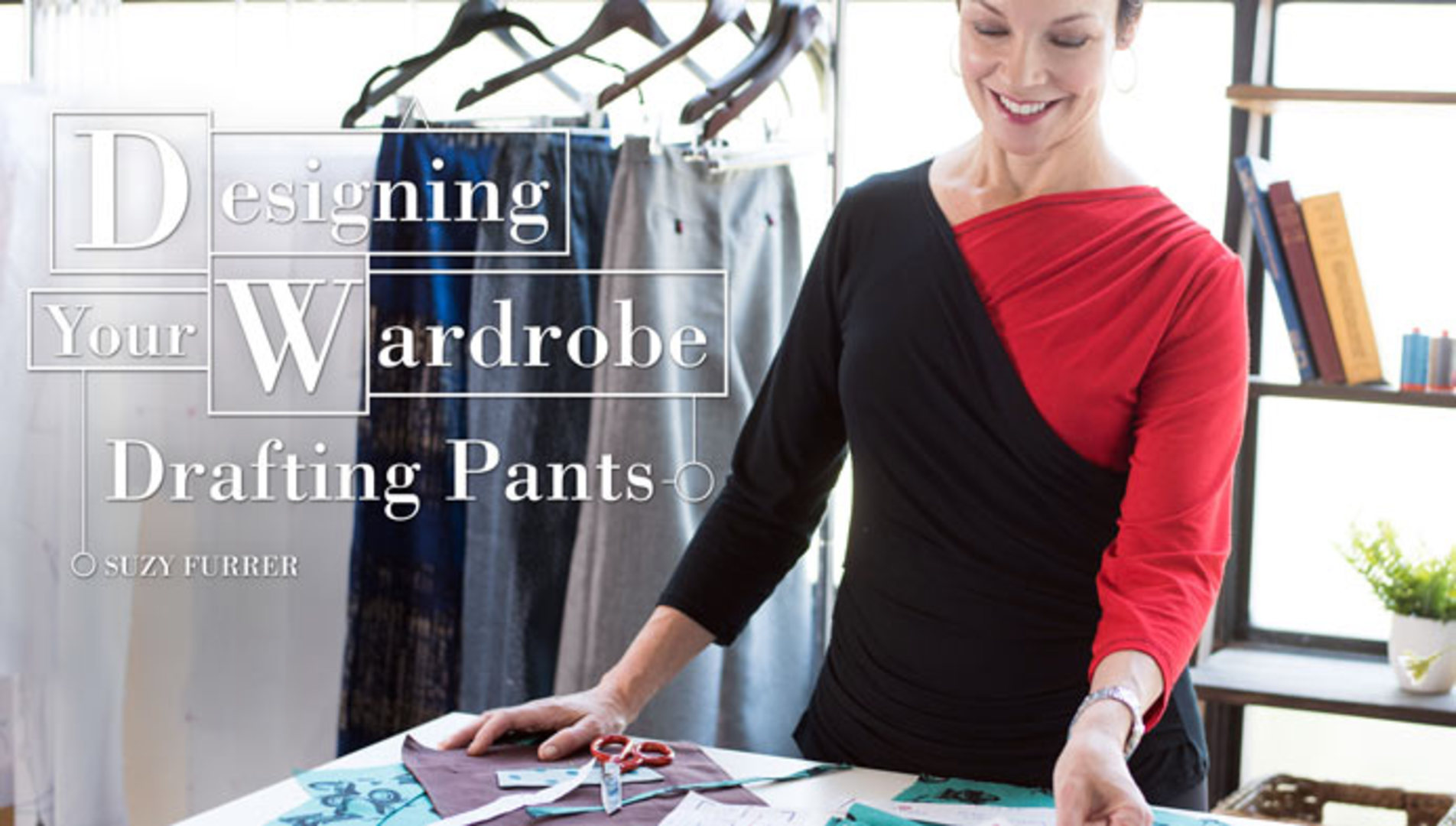 Designing Your Wardrobe: Drafting Pants, Suzy Furrer
Jean-ius: Reverse Engineer Your Favorite Fit, Kenneth King
---
I used Suzy Furrer's Drafting Pants Course with my Pants Sloper to draft my culottes. I used her Palazzo Pant lesson to spread the leg, the Trouser lesson to draft the zipper fly and the Design Details lesson to draft my yoke and patch pocket. For construction I followed along with parts of Kenneth King's Jean-ius Course and used his techniques to sew up the jeans and add the front pocket bags. Whenever I'm trying to figure out a new technique I just hop on Bluprint and search.
I did have one fail on this project- the zipper. I wanted to make these right away so I bout a metal zip at JoAnn's. Bad call. It held up for a week before the teeth started popping. I've never had that happen before. I'll have to replace it with a better quality one which is a hassle now that it's complete-plus my fly looks so nice right now! I may go in and tighten the waist a bit when I do that. I lost a bit more weight after making these so it could use a little tweak.
On the Homefront:
I've got all my Thanksgiving food shopping done and we cleaned the whole house this weekend. I'm having my whole fam over so 13 people. I love cooking for a crowd! This year we're grilling the Turkey's (2) which is really going to free up my oven. I'm making make-ahead gravy today and brining the Turkey's and tomorrow the kids and I will do all the baking. Their fav part! We're making Apple Pie (Jaime Oliver Recipe) and Pumpkin.
I also lucked out as our neighbors were throwing out an outdoor table. Snagged that from the trash and cleaned it up and got a nice tablecloth and some folding chairs from Ikea so we'll finally have enough seating for everyone.
I even managed to work in some sewing this weekend. Finally finishing up my Chanel style jacket in carribean blue (you can see it on Insta). New buttons were made (+ worked out a little tutorial on making Chinese Ball buttons that I'll be sharing soon.) I also had to recut the front panel as I wasn't liking the sewn buttonholes. I redid them as welts and love how it's looking now. I've been working on this couture jacket for over a year now! I had to stop when it got hot- hand sewing in Florida during summer is just not fun.
Wishing you all a wonderful Thanksgiving! Happy Sewing!