What to do when Fall's over and you still have a ton of shirting fabric leftover…sew a shirtdress! I bought this lovely bold stripe from Mood ages ago planning to make a dress shirt. It's way too warm here now to even think about long sleeves so a light summer dress was the way to go. I just drafted this striped surplice wrap dress pattern last month using Suzy Furrer's Patternmaking + Design: Creative Necklines Craftsy class and knew the bold stripes would be perfection!
I'm glad I made the muslin first for this make so the sewing and placement was super easy. You can see my muslins here. I made a simple belt that is attached at the waist on the front wrap section strategically (in the ditch on the white stripes.) The sleeves are finished with some bias binding- my last remnants of fabric after cutting this all out! The bodice is lined with white cotton muslin on the bodice for a clean finish on the interior.
"One of the most important things about fashion is to dress as well as you can, look as attractive as you can, and at the same time be comfortable with yourself. Be easy about your clothes; forget about them."

Diane von Furstenberg
---
All the Details
Pattern-
The Striped Surplice Dress (Lesson 6)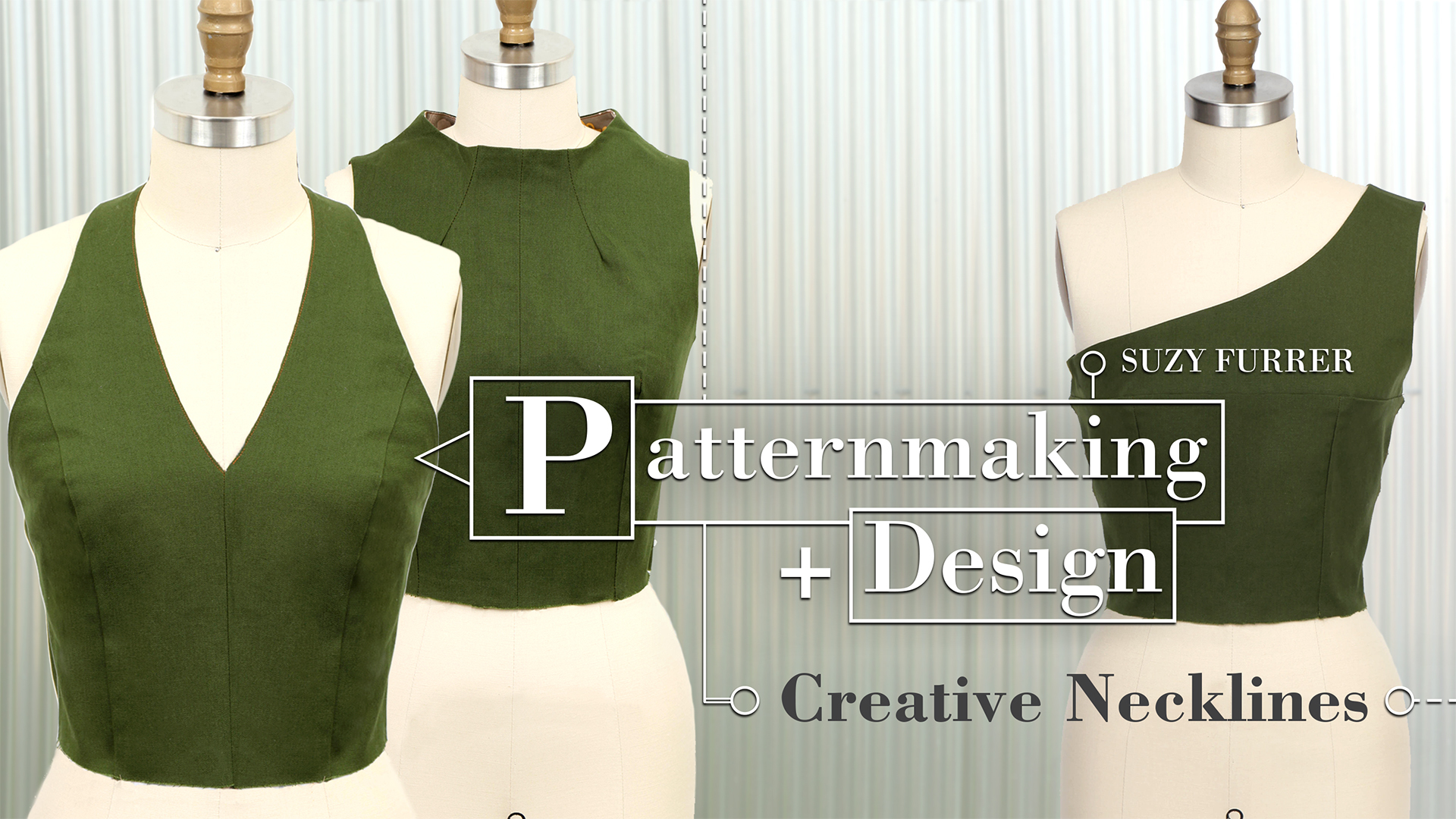 Complete your patternmaking foundation. Join Apparel Arts founder Suzy Furrer as she builds on her Patternmaking Basics and Patternmaking + Design: Creative Darts & Seam Lines classes to guide you through drafting, fitting, truing and marking neckline styles such as boat, Grecian, funnel, opera, V-neck, sweetheart, cornered and more! Then, hone your patternmaking prowess even further as you create custom dress patterns. Draft a surplice dress with a V-neckline, chevron stripes and a full skirt with a facing. Move on to a boat-neck dress with a tulip skirt, a lining and an underlining. Finally, draft a strapless dress with two flounces, boning for added bodice stiffness and a waist stay. Learn the skills to draft designer neckline styles and striking dresses, blouses, T-shirts and tunics.

Craftsy
Fabric-
---
I've been sewing up a storm in the last few weeks, plus this week I did a ton of natural dyeing! It felt so good to get back into that practice. You can see what I've been dyeing on my Instagram account. I'm hoping to add some ink painting to some of the fabrics and am working on a stamp for some block printing. My degree is in printmaking so I'm looking forward to getting back into carving and linocuts.
Online schooling with the kiddos is going pretty well now that we've got the hang of it. We're doing it on our own schedule (skipping what I think is overkill) and that has really made a big difference. Keeping the kids on task and organized takes up most of my day. I'm back to sewing at night and on the weekends. Truthfully it's probably for the best that I'm not working right now. I don't know how we'd get everything done. Only 24 more school days left! I can't wait for summer! Even if we are still on lock down.
Today is also my sweet Amelie's 9th birthday! Can't believe how quickly the time has flown! Today we're celebrating altogether at home- my husband even took the day off! "Amicado" toast for breakfast, followed by present and card opening (no sneak peeks for this little girl) and a dinner of hot dogs, mashed potatoes and vegetable medley (her choice obviously). The big treat is a lovely dome shaped red velvet cake + bubble tea that we're ordering from Paris Morning Bakery! Ami and I often go there for a mommy daughter day out and have been eyeing their gorgeous cakes for quite some time!
This dress is so comfortable. The gathered skirt makes for a very comfortable fuller skirt and the bodice doesn't gape at all unless I'm really moving around. Plus I made lovely full pockets! I was planning on an interior hook and eye but so far this is really secure with the attached belt. This was a really fun pattern to draft! It's designed to be on the bias for the front bodice and includes a dart manipulation for no gaping. My favorite detail is the V in the Back seam. It's so beautiful! I love a pattern that highlights the front and back views equally.
I even made a matching face mask with the last bits of my fabric, as you do! I'm social distancing in style!
Stay Safe and Happy Home Sewing!