This afternoon will be our first day where we're permanently settled in our new apartment in Plantation! The hardest part of being back and forth while Nigel finished out the school year was my limited sewing time. I was able to do a bit of pattern testing and sewed up some new swimwear for the kids on the weekends but really couldn't start any big projects. Plus, I haven't been able to do much natural dyeing when our condo was on the market. I really missed that most I think. Experimenting with the kids over the dye pot is one of my favorite things to do.
Luckily I can at least get back to more complicated sewing projects now that we're settled in. I got about half of my Spring sewing completed but much of that will carry over to the Summer and Fall.
Here's what I'm working on this month……
V2180 Yves Saint Laurent for Vogue Paris Original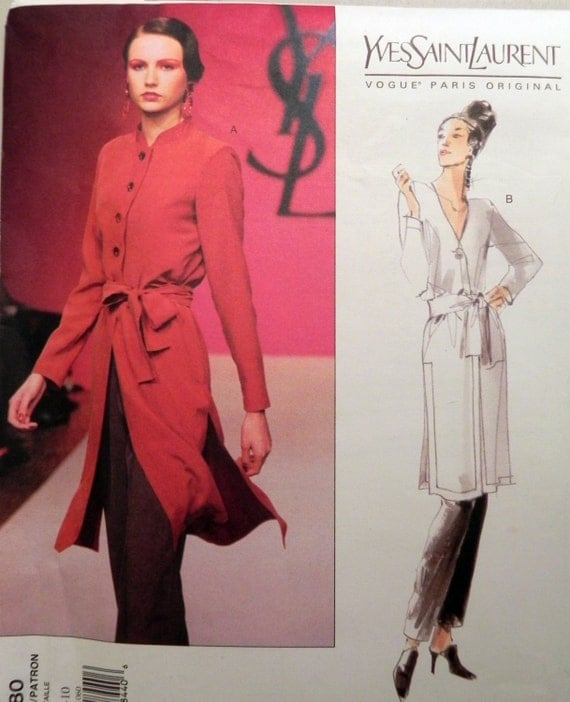 V2180 Yves Saint Laurent for Vogue Paris Original
Ever since I saw the Saint Laurent + Halston Exhibit in February I've been itching to try out a Saint Laurent Pattern.  This one is from the 90's but still has that chic French look.  I've been envisioning making this up in a light airy cotton and as luck would have it Organics Cotton Plus contacted me about doing another fabric review so I have an order that should be arriving soon of Organic White Batiste!  Perfect for summer here in Florida.  Growing up in the 90's the fashion of that era is really nostalgic for me and has always informed my style and preferred silhouette's.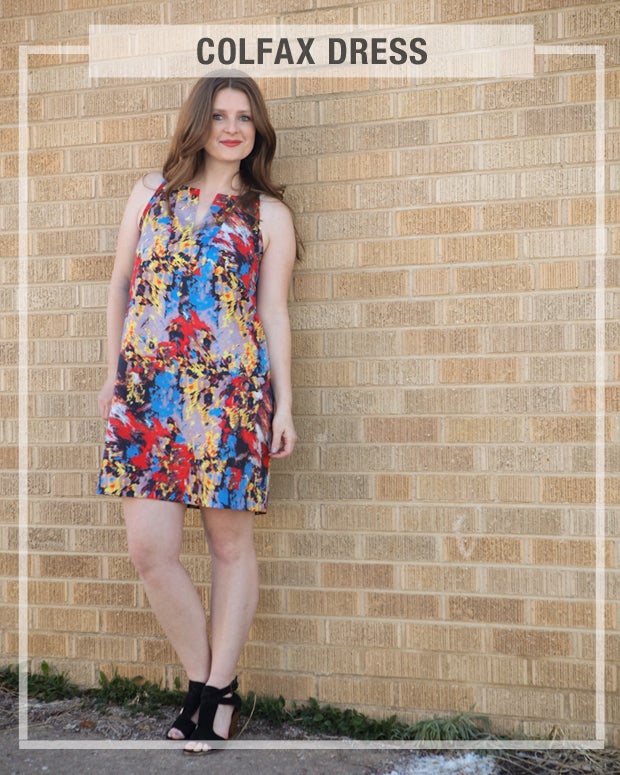 True Bias Colfax and Mini Colfax Dresses
I just started working on these- and they are going to be awesome. I wanted to make a Mommy and me matching dress for Amelie and I for the summer. This simple shift is the perfect silhouette for both of us. I haven't tried out any of her patterns before so I'm really excited to see how this turns out. So far the instructions are fantastic and I love the construction of the front placket. I order us two coordinating fabrics from Liberty of London (bought through Mood-the prices are really reasonable). The hardest part of picking out this fabric was finding something Ami and I both liked that wasn't too youthful.
Liberty of London Pani Gabriela Purple/White Cotton Poplin
Liberty of London Heathrow Mauve Orchid Cotton Poplin Print
Cropped Pants in Orange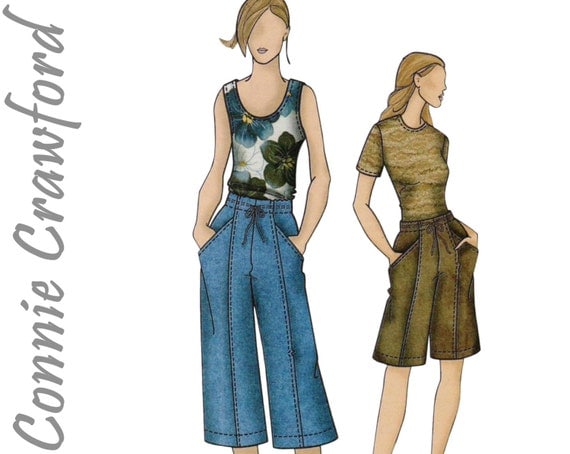 Connie Crawford B5504 Capri Pant
I just finished off a pair of beach pants using Connie Crawford's B5504 from The Perfect Pattern on Etsy and decided the next pair I make will be a combo of this pattern and the Holly Pant from By Hand London. I love the fit of Holly at the waist so that combined with the inseam pockets I think will make an awesome Capri/Culotte. I found this Orange Organic Twill at Mood and new it would be perfect. I've been wanting a pair of pants in this color for a while but finding the right shade-more rust than orange- was tricky. The fabric is just a bit lighter than denim but nice and sturdy.
I just made up some new suits for me that I love but they were for a pattern test so can't share them yet. I also made my kids new swimwear for the season and have a few more planned. Florida summers are spent at the beach so mine get a ton of wear.
I still have the beautiful landscape print from Marcy Tilton but haven't decided what to make with it yet. The dress I had planned seems a little too formal now. MMM made me realize I need to keep my looks much more casual if they are going to get much wear. It's pointless to make something beautiful only to have it sit in my closet unworn.
So that's it for now. My wardrobe is really almost complete. Other than some refashioning I plan to do I really don't need much. It's amazing how far my wardrobe has come since I started sewing for myself three years ago. I don't want to sew just to blog so my pace will probably slow down some now. I'll be starting to work again next fall so this is a really good time to fill holes in my wardrobe as I most likely won't have the amount of time to sew for myself that I've enjoyed the last few years.
Happy Summer!!!